CIFA Comite International de Rescherche ed d'etude de Facteurs de l'Ambiance
FOUNDED BY GIORGIO PICCARDI AND CARMEN CAPEL BOUTE
The general aim of CIFA is to organize, on international scale, interdisciplinary cooperation in the research and scientific investigation of environmental factors responsible for fluctuating phenomena in exact, natural and human sciences. In this connection CIFA is especially concerned with the development of research work putting in evidence, and possibly identifying, all factors directly or indirectly involved in fluctuating phenomena, and the systems sensitive to them. This will concern as well as applied research.
CIFA* est la siegle social du Comite International de Rescherche ed d'etude de Facteurs de l'Ambiance).
In english is ICEF : International Committee for research and study of Environmental Factors.
The committee is a non-profit organization.
President : Vincenzo I. Valenzi email vinvalenzi@gmail.com ; phone 00393398865570 whats'up.
Onourary President : Boris Vladimirskij, Crimean Astrophysical Observatory, 6/a-24, p/o Nauchiny,
334413 Crimea, email: bvlad@yandeex.ru .
Vice-Presidents : Piero Faraone ( presents the European Community) ; 141 Via Porpora, 20131 Milano (Italy) phone02 26 17 382,email: faraone.piero@alice.it ; Internat.Academy of Science Member, Milano, Italy ; Honorary BIOCOS Member, University of Minnesota-USA ; past Medic.Director of Hygiene Lab.of Roma and his Province.
Victor Martynyuk Professor Biophysics National University Kiev
General Secretary' Paolo Manzelli
r.
professor Chemistry Florence University.
The General Archive of CIFA from 1969 to 1993 is at University of Bruxelles, and it is now in reorganizing.
This G. Archive is from 1993 at Puschino-University, where is actually, the Head Office of CIFA.
CIFA NEWS is published as Supplement of Villaggio Globale www.vglobale.it Scientific Board : Piero Faraone, Giuseppe Bonacina, Settimio Grimaldi, Mario V. Russo Boris Vladimirsky, Victor Martyniuk, Alexander Trofimov.
Editor Responsible: Vincenzo I. Valenzi t. 0039 339 8865570 . Past Resp. Edit. Carmen Capel Boute (1914-2003) Via Vergiò 13 6932 Lugano CH The Archive of CIFA NEWS is in old Head Office at Université Libre de Bruxelles , Av.F.D.Roosvelt ù50 (C.P. 196)1050 Bruxelles, from 1969 to the first sem. of 2001,included ; and after from 2th of 2001, this G. Archive is in Head Office of CIFA in Florence .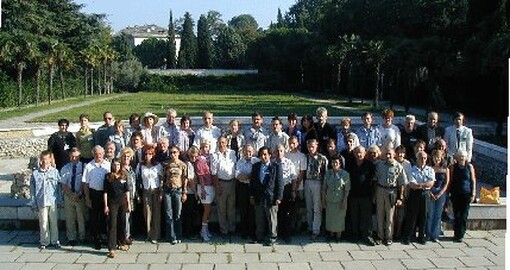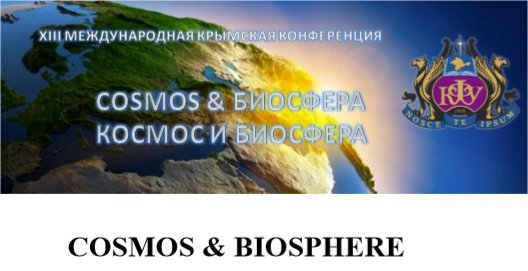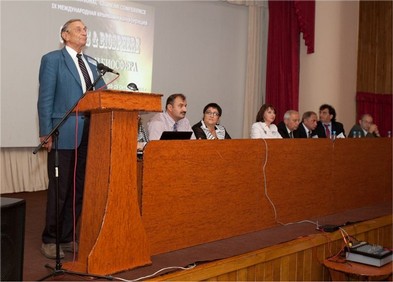 XIV INTERNATIONAL CONFERENCE
------------------------------------------------------------------------------------------------------------------------
COSMOS AND BIOSPHERE 2021

Giuseppe Bonacina